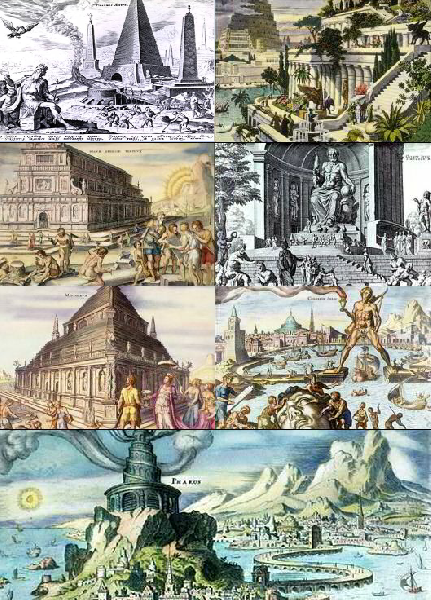 For this research task, you will use your research skills to locate information about one of the 7 wonders of the world. Your wonder will be assigned by the teacher librarian. The information that you discover will help you to choose a modern wonder in our society.
1. Research an Ancient Wonder provided by Teacher Librarian
2. Choose a modern wonder of the world
3. Research your choosen wonder
4. Create a website that includes information and pictures of your wonder
a. Use copyright-free clip art, animations, and photos of your choice
b. Include a Reference List/Bibliography using APA citation format.
5 . Present your wonder to the class and include why you think it is one of the modern wonders of the world
What is copyright-free clip art? Click on the link at the left and find out!