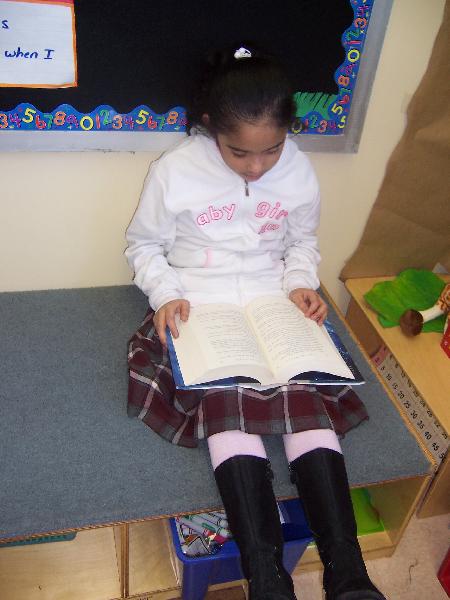 LET'S GO! ARE YOU READY
TO PLAN
YOUR BOOKTALK?!?!

PHOTO Stephanie, Lost in A Book She Loves!
by Nanette Dougherty

IF you have viewed the Powerpoint and explored some Web resources, and have chosen a book that you love and can "get lost in", then you are ready to get started planning your book talk!
You need to have a copy of your book. Keep it handy while you plan.
To help you write your booktalk script, use one of the Booktalk Planning Templates below.

NOTE: Choose Fiction or Nonfiction , based on your book choice!